Home » Books »

Xtreme Adventures
Xtreme Adventures
Exploring the outdoors, extreme sports and falling in love–this series will take you into situations that will make your heart race and your blood pump, for more than one reason. Contemporary Red-Hot.
There are plans for at least 2 more books in this series. Book 3's hero is Nate.
Digital Format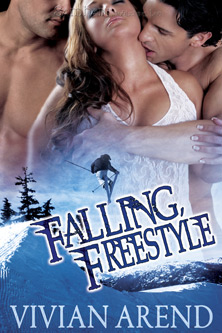 Falling Freestyle
Xtreme Adventures, Book 1
Never venture out of bounds without a buddy–preferably two.
Dara's past four incredible years have been lived to the fullest. Along with her best friends, Kane and Jack, she's left no local wilderness unexplored, no ski slope unchallenged. Yet lately she wonders why they've never seen her as more than a buddy with breasts. When—or if—either man will cross that unspoken line.
Coming Soon – Fall 2017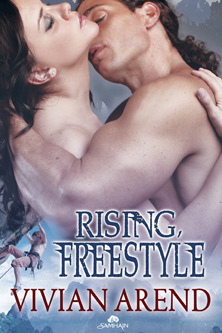 Rising Freestyle
Xtreme Adventures, Book 2
Stuck between a rock-solid man and a hard place…
Melanie Dixon's body may have recovered from a horrific climbing accident, but her nerve is long gone. So is the natural enthusiasm for life she took for granted. Tired of being scared, beyond ready to conquer her fears, she pulls up stakes and moves to her brother's new hometown to start over. Her first step is the most terrifying—to tackle the wall at the local climbing center.
Coming Soon – Fall 2017