Turner Twins
Family and how they drive us crazy/make us whole. Two stories about the Turner Twins and their loves. Small town settings, big families and lots of real life issues. Contemporary red-hot. Short Novel (53K) and Novel (65K)
Author note – Publication order is Turn It On followed by Turn It Up, but chronologically, Turn It Up occurs before Turn It On. Read in the order you feel most comfortable, but if you want to avoid all spoilers, start with Turn It Up.
Digital & Print Format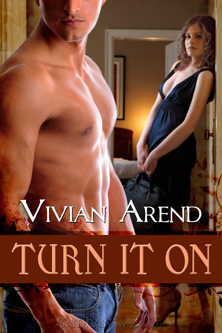 Turn It On
Turner Twins, Book 1
Pushing the sensual limits can set off all kinds of alarms…
Inheriting her grandmother's home is a dream come true for web designer Maxine Turner. She's looking forward to a little freedom from the constant demands of her beloved, crazy mob of a family. When vandals expose just how vulnerable she is living alone, she seeks help.
Now Available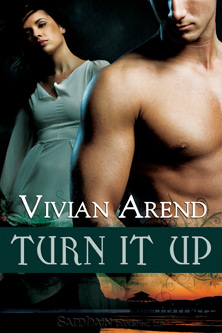 Turn It Up
Turner Twins, Book 2
She wants it. He's got it…and a whole lot more.
Maxwell Turner considers his stubborn and resourceful attitude a plus. After all, it usually gets him what he wants—except for Natasha Bellingham. The long-time family friend may be ten years older than he, but so what? He's plenty old enough to know they belong together. Now all he has to do is convince her.
Now Available