Home » Books »

Thompson & Sons
Thompson & Sons
For over 30 years Thompson and Sons has been the local garage for the Rocky Mountain House area. Look for small town lovin' and fightin' with sexy happily-ever-afters for the five siblings of the current generation.
A 5 book spin -off series loosely connected with the Six Pack Ranch world.
Digital & Print Format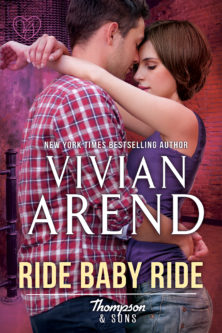 Ride Baby Ride
Thompson & Sons, Book 1
When a freak accident on a storm-swept road leaves Katy Thompson with a memory full of holes, she can't remember her own email password, much less how the little pink "positive" on the pregnancy stick got there. She's at a loss to explain what happened, or when…or with whom.
Now Available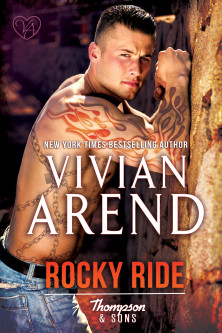 Rocky Ride
Thompson & Sons, Book 2
Anna Coleman might be the law around Rocky Mountain House, but bad boy Mitch Thompson knows that under the stiff RCMP uniform is a woman with a passion for speed and pleasure that matches his own, and he's not giving up until she's his.
Now Available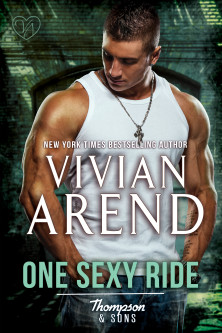 One Sexy Ride
Thompson & Sons, Book 3
As the middle child in a big family, Len Thompson has found it easy to slip under the radar. His relationships outside the family-run garage tend to run a mile wide but only an inch deep as he keeps his heart, body and soul protected. But when the one woman he's always wanted makes it known she'll soon be leaving town, he can't resist letting her into his carefully constructed fortress.
Now Available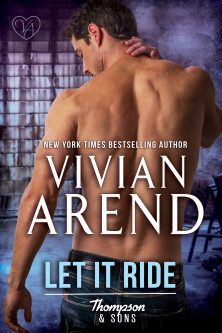 Let It Ride
Thompson & Sons, Book 4
When Maggie Ward's world is torn apart by sudden tragedy, the only thing that makes her days bearable is Clay Thompson's unwavering presence. He's protective, caring, and everything she could ask for in a friend. But when she finds herself longing for more than friendship, it will take a little seduction to convince the stubborn mechanic she's ready to start living again.
Now Available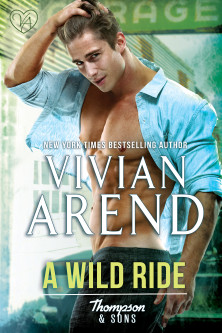 A Wild Ride
Thompson & Sons, Book 5
When Nicole Adams abruptly cancels their secret fling, Troy Thompson is stunned. The sex between them is sizzling, but she's ready to move on—find a reliable guy, settle down, pop out a few babies. The thought of Nic in another man's arms is maddening. And while her agenda freaks him out, Troy knows there's no one in town nearly good enough for her. No one, that is, except him.
Now Available