Home » Books »

Takhini Wolves
Takhini Wolves
Lighthearted paranormal stories based in the city of Whitehorse before bursting out into the wilderness of Alaska and the Yukon. The  stories follow the members of the Takhini wolf pack as the new Alpha, local humans, bear shifters and others deal with falling in love and kicking ass. Novels. Mild Erotic.
Four book series.
Also see Granite Lake Wolves – same world, shorter stories.
Digital & Print Format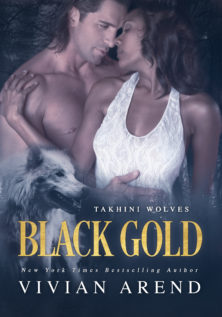 Black Gold
Takhini Wolves, Book 1
Lone wolf Shaun Steven's automatic response to the words "happily ever after"? Kill me now. Yet with all his friends settling down he's begun to think there may actually be something to this love-and-roses crap.
Now Available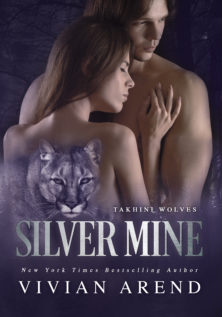 Silver Mine
Takhini Wolves, Book 2
Life in isolation is the safest place for Chase Johnson, a crossbreed who doesn't know which form he'll assume next—cougar or wolf. Once a year, his unelected position as spokesman for the Yukon outcasts forces him to visit civilization. This time he runs across someone unexpected. She's not his mate, but she pushes all the right buttons.
Now Available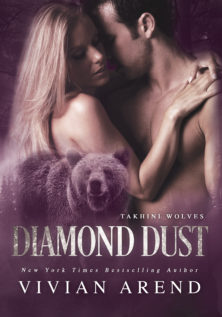 Diamond Dust
Takhini Wolves, Book 3
Caroline Bradley is having one hell of a week. Her wolf lover has sniffed out his mate, making her an instant free agent. Not only that, Takhini territory has been overrun with aggressive bear-shifters electing a clan leader, and the wolf pack is feeling the effects—pushing her diplomatic skills to the limit.
Now Available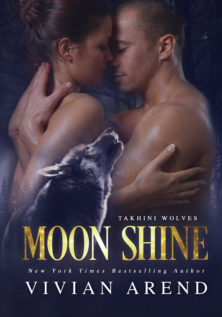 Moon Shine
Takhini Wolves, Book 4
Meet Evan Stone. Laid-back, in-control Alpha of the Takhini Wolves. Life's not perfect, but he's got a good handle on his world. At least, he did—until the night he ends up in jail, soaking wet and wondering what the hell just happened.
Now Available