Home » Books »

Takhini Shifters
Takhini Shifters
The Takhini Shifters are novellas set in the Granite Lake and Takhini Wolves world. Some of the heroes and heroines you'll meet will be new, some vaguely familiar from their appearances in previous books, but you don't have to have read the earlier books to enjoy these stand-alone stories.
Digital & Print Format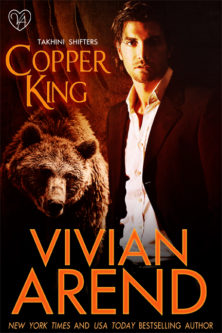 Copper King
Takhini Shifters, Book 1
Three things make billionaire Jim Halcyon's to-do list: women, work…and more women. It's a perfect agenda for a rich shifter who has no problem letting his inner grizzly out to play. From the bright lights of Vegas, to the sophisticated action of New York—he's got the money and the power to do anything he wants.
Now Available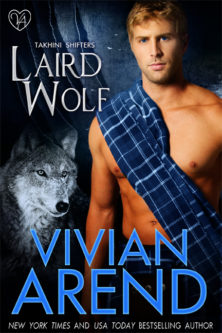 Laird Wolf
Takhini Shifters, Book 2
He's a wolf in a kilt. That pretty much says it all…
Pulling off a rescue mission at a remote castle in Scotland should be an easy task for lone wolf Damon Black. He'll flash some muscle, show a little Alpha power, and do whatever it takes to ease Addie MacShay's fears. But the woman who throws herself into his arms and cries boyfriend is more intriguing than anticipated. The sexy she-wolf's got more curves, more tantalizing scent, more of everything he desires.
Now Available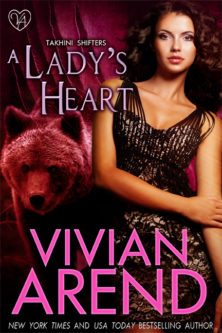 A Lady's Heart
Takhini Shifters, Book 3
Lady Amanda Ainsworth found a safe place to pull herself together under the roof of the loud, boisterous Takhini Wolf pack. Safe—except for the sexy grizzly shifter with the oversized biceps and the steely-grey eyes who's also hanging his hat with the Whitehorse wolves. Justin Cullinan makes her light up and shimmer inside like the Northern Lights, and she knows it's time to start her new life.
Now Available