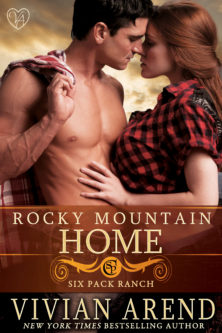 Publication Date: July 18 2017
Self-Pub
Type: eBook/Trade
Genre: Contemporary, Western, Cowboys
Length: Novel
Buy It Now
Rocky Mountain Home
Six Pack Ranch, 11
Yes. Jesse (Six Pack) Coleman gets his. Heh.
The night Jesse left Rocky was a life changer for him. He's finally ready to learn what it means to love someone unconditionally, and what it means to truly be family.
More information coming soon! I hope to have the cover copy for you in January!
____________________________________
Want to receive an announcement when ROCKY MOUNTAIN HOME  releases?  Click this link to sign up for my newsletter!