Home » Books »

Forces of Nature
Forces of Nature
In the quiet seaside town of Jaffrey's Cove, the merfolk live in secret. These shifters have three forms- dolphins, St. Elmo's fire, as well as the ability to move underwater in their human forms. Paranormal extreme heat warning erotic.
Digital Format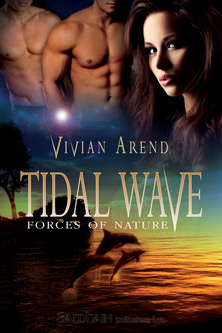 Tidal Wave
Forces of Nature, Book 1
Slippery when wet …
From her first kiss to her first sight of dolphins dancing on the waves, Alexia Colten has always held a special place in her heart for Jaffrey's Cove. Now that she's back to help her grandmother settle into a home, she discovers this place has lost none of its remembered magic. In fact, it seems more magical than before—and more erotic.
Now Available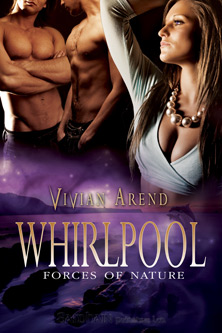 Whirlpool
Forces of Nature, Book 2
Soft shoulders and dangerous curves…
Braden can't deny he's always wanted Chelsea, but getting involved wouldn't be fair. She has college and big dreams ahead of her—he has no desire to leave Jaffrey's Cove. Plus, there's the fact merfolk women often take more than one lover. Share her? Not in this lifetime.
Now Available
Print Format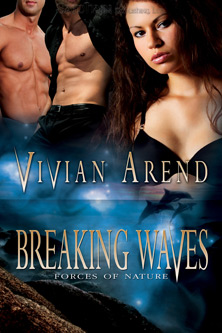 Breaking Waves
Forces of Nature, Print Anthology
A secret world. An undercurrent of ecstasy. Desire is rising fast…
Tidal Wave
Alexia returns to Jaffrey's Cove to discover the special getaway of her youth is even more magical than she remembers—and more erotic. She's surrounded by golden boys of summers past, her body filled with longings she can't explain.
Whirlpool
Two things prevent Braden from claiming Chelsea for his own. No way will the Jaffrey's Cove sheriff stand in the way of her dreams. And no way will he share her with another merfolk lover.
Now Available