Home » Books »

Bandicoot Cove
Bandicoot Cove
The brand new, five star luxury hotel, Bandicoot Cove on Bilby Island, just off the tropical coast of Queensland, Australia, is all set to open its doors to the public. But hotel manager, Kylie Sullivan insists everything has to be perfect before the big day. What better way to check that the hotel is ready for paying guests than with a soft opening?
Digital Format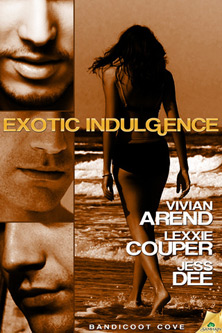 Exotic Indulgence
Bandicoot Cove, Book 1
It's time for an indulgence, or two…or three.
There's something magical about Bandicoot Cove. It's where Kylie Sullivan's dream of managing a luxury, five-star resort is about to come true. And it's where people tend to fall in love. Kylie should know. She's fallen hard—for three very different men.
Now Available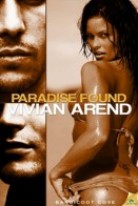 Paradise Found
Bandicoot Cove, Book 2
Fate is a wind that can change at the drop of a heart…
Paige has enjoyed every no-strings-attached minute with her two Australian lovers, Trent and Mason. Over the past eleven months, they've surfed, hiked…and explored their seemingly limitless sexual chemistry.
Now Available
Print Format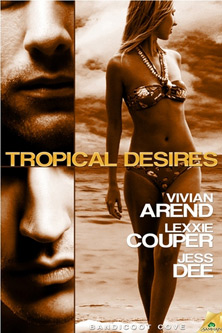 Tropical Desires
Bandicoot Cove, Print Anthology
Luxurious, decadent, sensually indulgent … welcome to Bandicoot Cove.
Paradise Found by Vivian Arend
Fate is a wind that can change at the drop of a heart…
Tropical Sin by Lexxie Couper
It takes more than a rock star to rock your world. Sometimes you need a friend.
Island Idyll by Jess Dee
Adolescent fantasies can grow into very adult realities.
Now Available