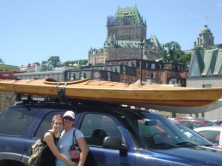 Vivian with her daughter
OFFICIAL BIO AT BOTTOM OF PAGE:
(Not-so-official bio follows)
The 2007 Nanowrimo challenge in November triggered my addiction with writing. When I discovered ebooks and romance novels in 2008, the rush was on. April 2008 I began writing what became my first published work- Wolf Signs released March 2009.
Becoming a writer has given me friends from around the world, and allows me continue to use my imagination. Peter Pan had something right – there's a part of me that never wants to grow up. Playing pretend is too much fun. It's also possible to write anywhere in the world.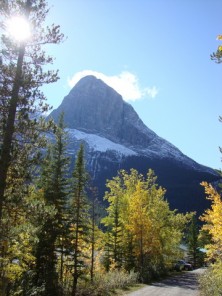 Canmore, Alberta
I enjoy reading and writing both contemporary and paranormal works. Outdoor experiences figure prominently in my work partly because I've traveled extensively with my husband and family – to places with and without running water. My current highest elevation reached is 5000m (Cotapaxi mountain in Ecuador). I can help build a house, sew enough to repair just about anything, and I know far more than 101 uses for Duct tape.
I hope you enjoy my work, and if you have any questions you can reach me via my contact form.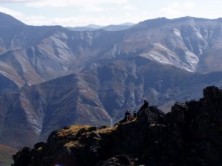 Top of Goldensides Yukon Territory with family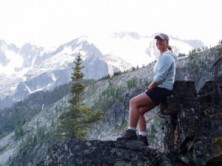 Silver Spray Cabin, the Kootenays. B.C.
Official Bio
Vivian Arend in one word: Adventurous. In a sentence: Willing to try just about anything once. That wide-eyed attitude has taken her around North America, through parts of Europe, and into Central and South America, often with no running water.
Her optimistic outlook also meant that when challenged to write a book, she gave it a shot, and discovered creating worlds to play in was nearly as addictive as traveling the real one.  Now a New York Times and USA Today bestselling author of both contemporary and paranormal stories, Vivian continues to explore, write and otherwise keep herself well entertained.