By Vivian Arend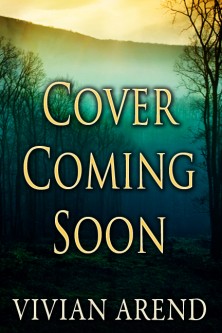 Beginning February of 2014, I'll have a new series of novellas coming out through both self-publishing and Samhain Publishing. The five book series will revolve around the THOMPSON & SONS garage in Rocky Mountain House.
Yes, this is a part of the Six Pack Ranch world. Clay Thompson, the oldest of the Thompson family, was the 'other' love interest in Rocky Mountain Desire.
The first book in the series is Rocky Ride, and the hero is Mitch Thompson: motorbike riding, tattooed bad boy of the family. His heroine? None other than straightlaced Anna Coleman of the Coleman Moonshine clan. Yes, The RCMP officer.
In Rocky Mountain Freedom (coming in November) you'll meet Anna a little more, as well as Gage and Katy, hero & heroine of Thompson & Sons book 2: Baby, Be Mine.
Why this series? Couple of reasons.
I love writing novellas, and while I will continue to have novels out in different series, I enjoy the mental break of writing shorter books as well. I also know I have many readers who like the novella format.
This series will allow me to write books that will be included in anthologies with authors I love– Rocky Ride will be self-published in an anthology with the amazing Lauren Dane and outstanding duo who write as Kit Rocha. Baby, Be Mine will go to print in a Samhain Publishing anthology with HelenKay Dimon, another incredible writer who I'm very pleased to be able to work with.
The full series of 5 novellas should be published between February 2014, and Feb 2015. They will be available in both digital and print formats, although not all in simultaneous release.
If you'd like to be added to the mailing list for a one time update when book 1, Rocky Ride, is available, click HERE.