By Vivian Arend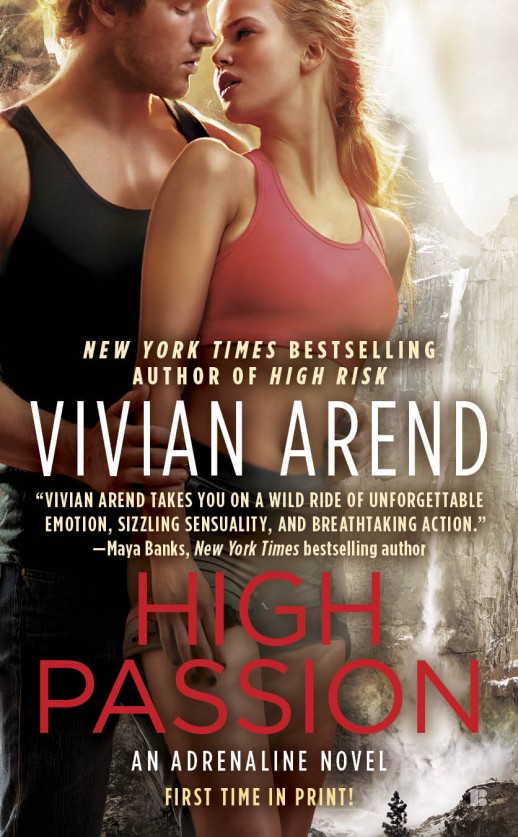 High Passion
Adrenaline, Book 2
LIFELINE: an elite search-and-rescue squad based out of Banff, Alberta.
Specializing in high-risk rescue missions, this team goes wherever the job takes them…
Alisha Bailey left a life of privilege for the dangerous but thrilling world of search and rescue. Denying the lure of attraction to her teammate is another sacrifice she's made to prove to everyone—including her family— that she's more than a pretty face or a business commodity.
Since their training days, Devon Leblanc has used the competitive fire between them to hide his fascination with the petite beauty. When a natural disaster forces their rivalry aside, heated passion finally flares between them. Sexual pleasure slowly gives way to a new appreciation for more than each other's skills—on the field or in the bedroom.
But when unexplained accidents begin happening to the Lifeline team, their newfound unity may be their only hope for survival…
~~**~~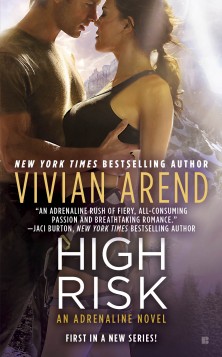 I know, September 3 seems so far away, and you haven't even met Alisha and Devon yet. But you will, soon! HIGH RISK is out in…28 days. March 5 is coming up quickly! WHEEEEEEE!!!! I've put up the first chapters of HIGH RISK for you to enjoy. Click through the picture. (Had to put up the cover to show how how pretty the two look together!