By Vivian Arend
It was announced a little while ago, but November was crazy beyond normal, so I'm finally able to post.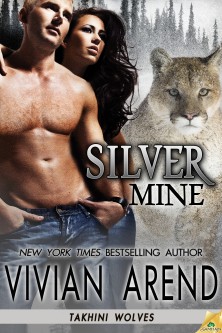 Silver Mine has been nominated by RT Magazine for best of 2012 in the Indie Press/Self-Published Paranormal/Fantasy category. (Yes, that's a mouthful!) I'm very pleased to have this book chosen for the honour–I think Chase and Shelley's story is one of the best I've ever written, and I love that the Takhini Wolves are getting some special attention.
Diamond Dust, the third in the series, is now with my editor.
Winners will be announced during the RT convention in May 2013 in Kansas City. I'll be there to celebrate and enjoy visiting with readers and fellow writers.